WELCOME TO NOMAAD ARABIAN STUD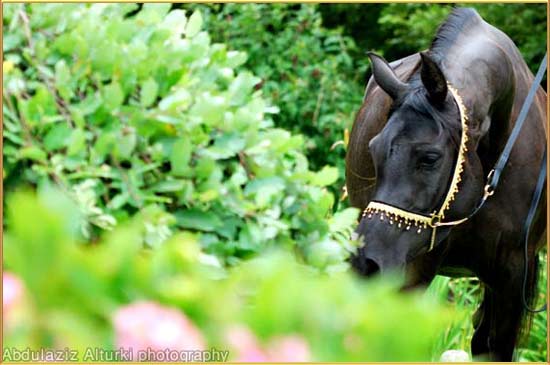 Bblack Kashmira
Arastin (UK)/ Simeon Sadik (AU)/Arina
Bint Fawor(UK) Fawor (PL)/Baiadera


The Nomaad Arabian Stud was formed in 2007.

I have selected an eclectic mix of blood lines, thus forming a very versatile mix of abilities in the Arabian Horse.

I have Polish, Egyptian and Russian bloodlines, all noted for their different characteristics and performance.

My Stallions are Moonhill's a Star is Born, Egyptian with a small smattering of Polish, Alidaar US on his Sires side, and Wisznu/Malmazja PL on his Dams side.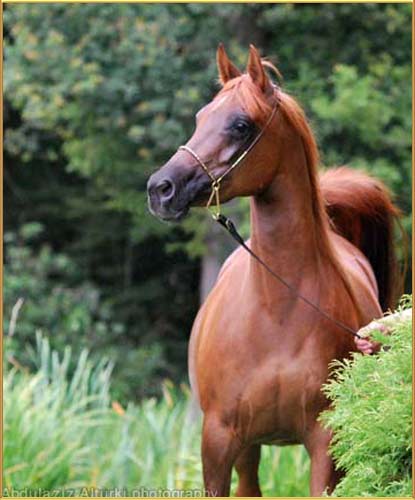 AA Shakira
Ansata El Salaam (US)/ Ansata
Ibn Shah/Ansata Samantha - Inffatuation UK/Ffatal Attraction (US)/Love Touch.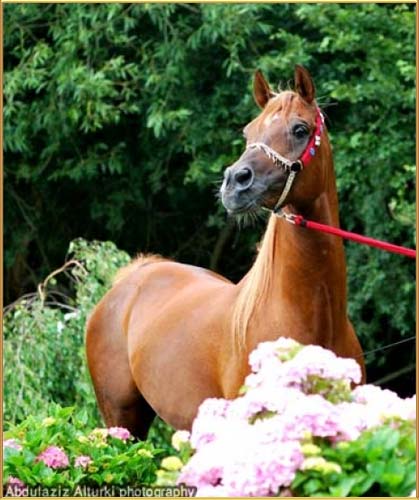 Moonhill's a Star is Born


Faradis PL, Polish on his Dams side Forsycja PL(Fawor) ,and on his Sires side BS Black Fable DE (Talladin US)

My Mares are Polish and Egyptian again with Fawor and Ansata lines, and also blood from the Simeon Stud in Australia.

I am trying to breed for temperament and ability, and hope that I will be able to do so in the near future.

Moonhill's a Star is Born has had a successful career under saddle, and in his first year of ridden competitions in 2007 he qualified for HOYS, and was a HOYS finalist. He also excelled himself at the British Arabian Championships in the same year.

Faradis PL, was imported in April 2008, and has made his mark on the British Show Circuit, holding his own against some very tough competition. I have high hopes for him next year 2009.

Both Stallions are available at Stud via AI for the 2009 Season.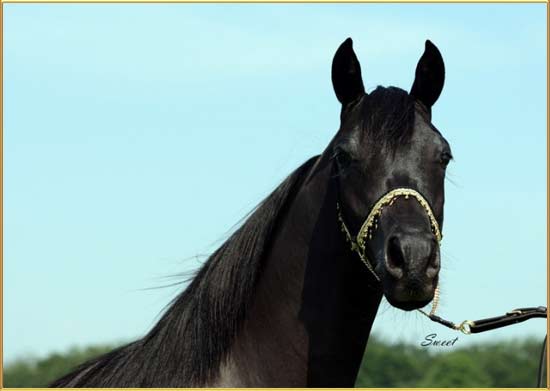 Faradis PL
BS Black Fable DE (Talladin US)
Forsycja PL(Fawor)


Nomaad Arabians is based in Kent in the S.East of the UK. Visitors are very welcome by appointment only.

Please feel free to view my website: www.nomaad-arabians.com and please do leave your comments on my guest book, as all comments are much appreciated. You can also telephone me on 07842918571 (UK).

Kind Regards

Suzanna O'Rourke
Nomaad Arabians UK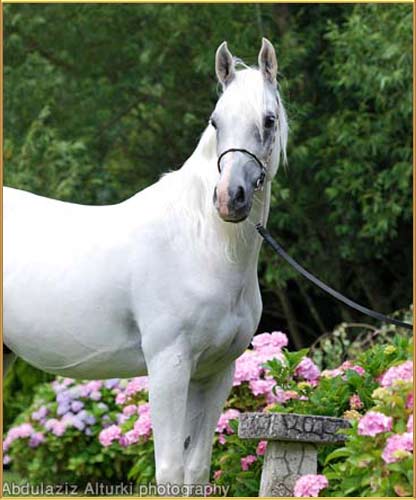 Baswan
Bajhat (UK) Aboud/Rose Bandola
Emira (BE) Numizmat (SU)/Anapa (SU)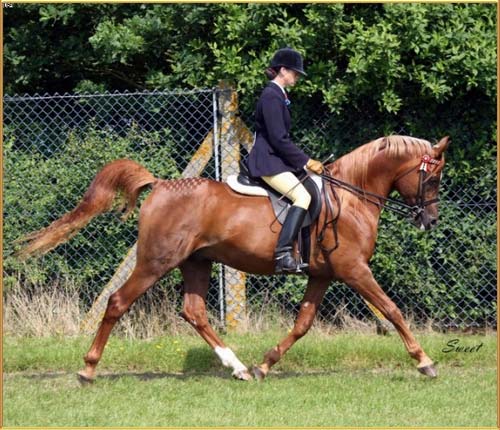 Moonhill's a Star is Born
For further information see www.nomaad-arabians.com

Nomaad Arabians - Suzanna O'Rouke.

Tel: 0784 2918571