We have owned the beautiful Carmargue daughter Challon Salana since 1997, she had an excellent show career and has proved to be an outstanding brood mare always producing good moving typey foals. We had not bred from Salana for a couple of years and were searching for a suitable stallion for her. I had first seen Espano Estopa in 1998 and was very impressed with him as a horse and loved his pedigree. Once I had seen what he was producing, I knew he was a horse we wanted to include in our breeding programme. I hoped he would be an ideal cross for Salana.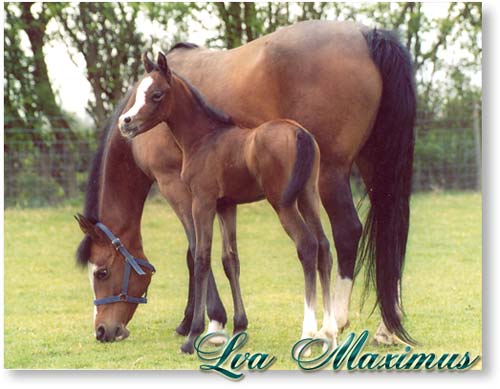 Salana & Maximus
When LVA Maximus was born he greatly exceeded our expectations. He is an exceptional colt by anyones measure. He is very extreme in the head, has a good clean neck, and a good body with a level top line and good legs. He is a great moving colt and carries his tail on his back. We have been delighted by the way people have responded to Maximus and the many wonderful comments we receive about him.
Maximus is still only a yearling, so the future could be very exciting for him.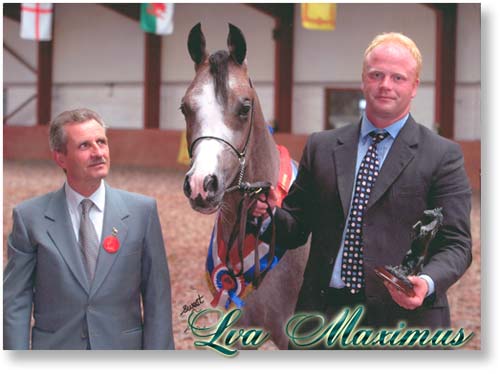 Photo By Sweet
Maximus coming First and Champion at the UK GOld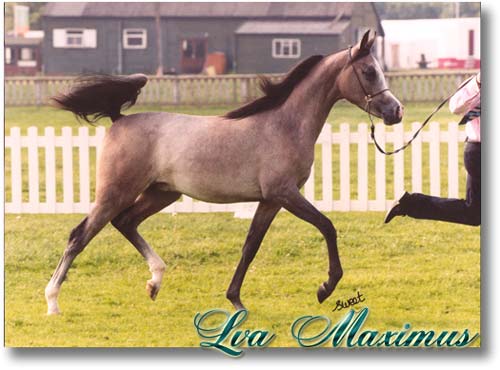 Photo By Sweet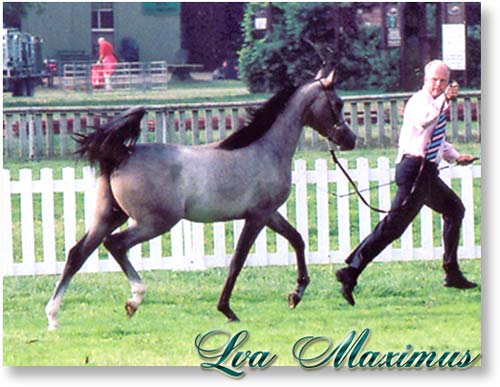 Carmargue
Om El Abadan
Bint Estopa

Espano Estopa

An Malik
Malikah Estopa
Estopa

LVA MAXIMUX
2003

White Lightning
Carmargue
Velvet Shadow

Challon Salana

Aladdins Echo
Bur Sable
Bur Witja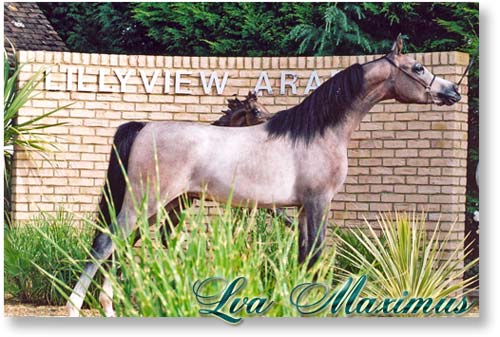 LILLYVIEW ARABIANS
Virginia & Andrew Brown
Kilchoan, Thorncote road, Hatch, Sandy, Bedfordshire
SG19 1PU, England.
Tel:- 0044 (0) 1767 627689 / Fax:- 0044 (0) 1767 626346

E mail:- vrbrown50@hotmail.com

© Lillyview Arabians 2004