angelarab
Platinum Member







Wales

2876 Posts

Posted - 17 Aug 2017 : 3:43:26 PM





---
Googled pictures of Bahcardi and some pics posted on Arabian lines popped up.

Gosh it's been about 4 years since I've checked in and boy have I been busy, but I won't bore you with that. Bahcardi is 11 now and enjoying a very lazy life hacking and weekly lessons.

It's nice to see some peeps from last time I was on and hope you are all doing ok and your animals enjoying the pleasant weather.
---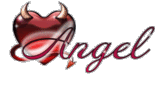 "Until one has loved an animal, part of their soul remains unawakened."
www.northwalesarab.co.uk
Report to moderator