SOUTH WEST 'C' Show
Bicton, Devon 15th May 2003

Photos and Photo Report by SUE BUNDY

JUNIOR CHAMPION

SHAFEEQ
by Kerim Shah out of Fflirtation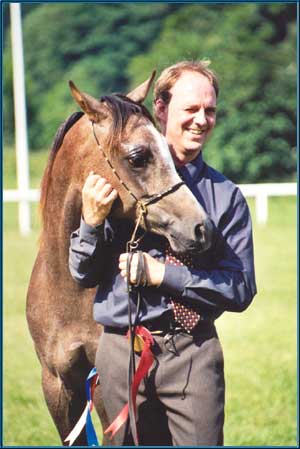 Bred by Miss G Allen and owned by Mr. A Al-Jaffery.
JUNIOR FEMALE CHAMPION & OVERALL CHAMPION OF SHOW

GRACE
by Ventican out of Garnet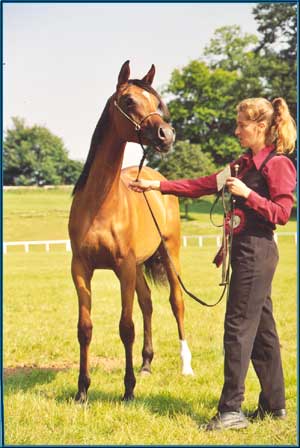 Bred and owned by Lisa Kelly
VETERAN MARE WINNER

PILONIA
by Ernal out of Pieszczota.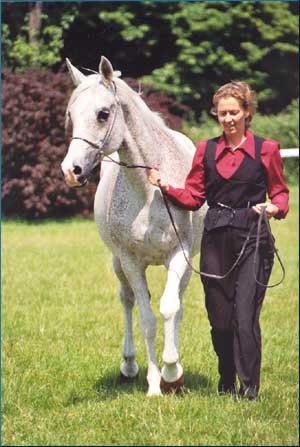 Jointly owned by Sue Richards and Lisa Kelly
2 YEAR OLD FILLIES

1ST SAMPHIRE BINT SALOME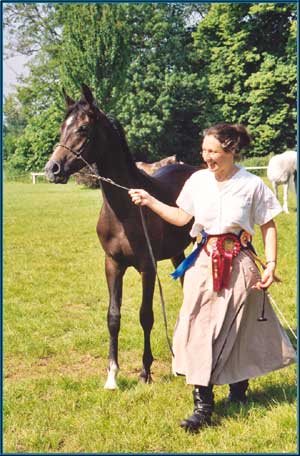 bred & owned E. Galinski
3 YEAR OLD COLTS
1ST & RES CHAMPION
CAS RHAPSODY IN BLACK
by R Ali-Bey put of Bur Sable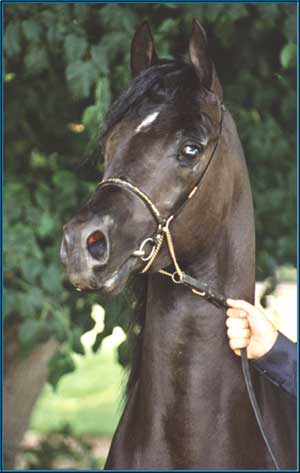 Bred by Birdsall Owned by S Hall
3 YEAR OLD FILLIES

1ST HALEIKA
by Kerim Shah out of Hallelujah.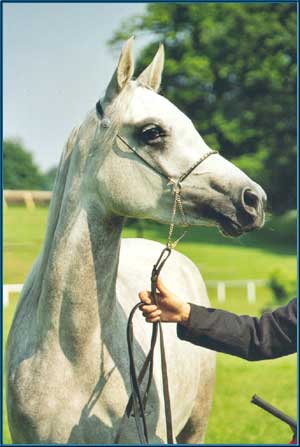 Owned by Mr. & Mrs. J Adkins
SENIOR FEMALE CHAMPION & 1ST BARREN MARES

ERMINA
by Gadir out of Erwina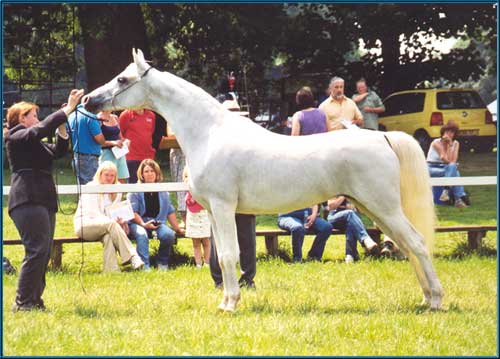 Owned by Mr. & Mrs. J Adkins
FOAL CLASS

1ST CHI LIN PHEANORA
by Lyndham Tarac out of Pleaides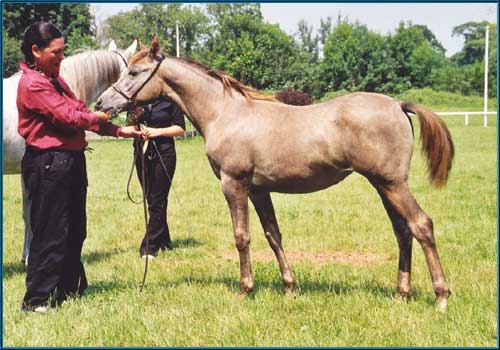 Owned and bred by Suyen Talken-Sinclair.
SENIOR MALE CHAMPION & RESERVE OVERALL CHAMPION

EDEON
by Eldon out of Emigranka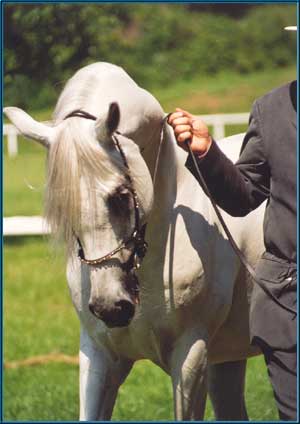 Bred by Michalow and owned by Miss P Lindsay
VETERAN STALLION

1ST ELIST
by Balon out of Elewacja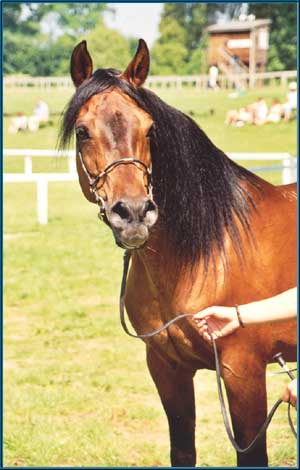 AA/PBA IN HAND OVERALL CHAMPION

CRANLEIGH SHADES OF ARDEN
by Cranleigh Arden Shadow out of Rosslyn Dominique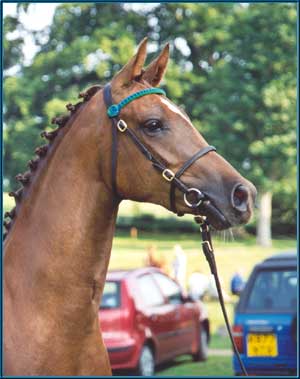 Bred and owned by Miss M Pollard.
AA/PBA RESERVE INHAND CHAMPION / CHAMPION RIDDEN AA/PBA / CHERIF QUALIFIER

SWEET DREAM
by Washington Postman out of Kara Fantana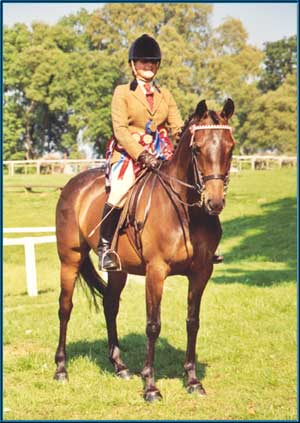 Bred by Lyn Lidbury, Owned by Mrs. Golombeck. Shown by Hannah Golombecked her.
OVERALL CHAMPION UNDER SADDLE

MAJEED
by Rusleem out of Shacara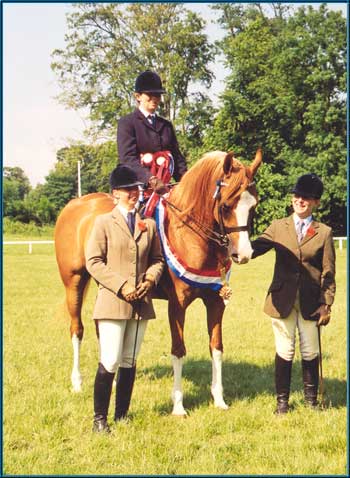 Owned and ridden by Mandy Burr.