While many of you out there will know Eric G Jones as a terrific photographer, he also has many other talents ! Not least is his ability to create beautiful pastel portraits , so lifelike that you want to reach out and touch them .

The two examples shown here are a grey Arab stallion Zourrak (Iridos - Zellah) , done when he was 25 years old, and one of Zou's grandchildren, a grey filly foal. Eric works from photographs that he prefers to take himself, he likes to visit his subject to get an idea of the "spirit" of the animal.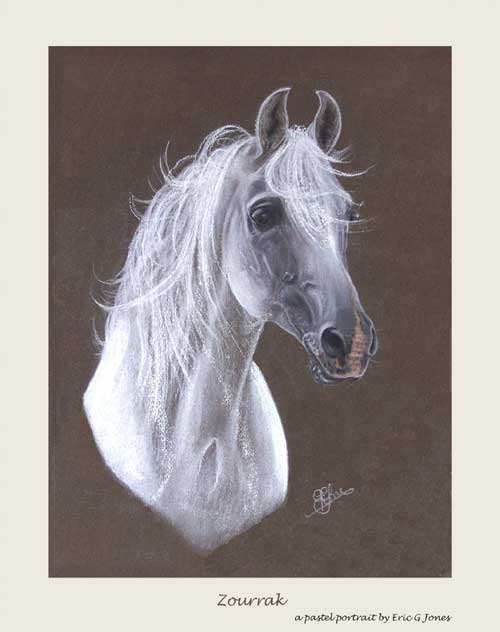 His work is not restricted to horses, he has drawn dogs and cats, probably his most unusual sitter was a pigeon !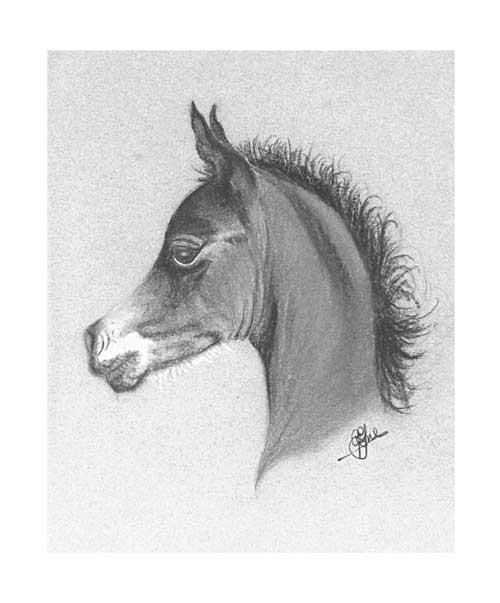 A head study of a horse, mounted, framed and finished to 500mm x 400mm (20" x 16") would cost from £200 plus travel cost.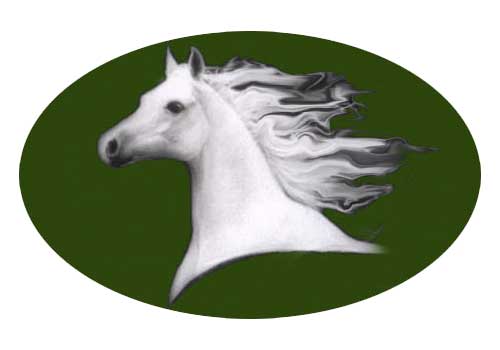 For further details please contact Eric on
ericspix4u@aol.com, or 01747 860625.