Imerys opens its doors to local horse riders – Rachael Claridge 11/03/07
Imerys who are renowned throughout the UK for their China Clay permitted 85 horses and riders to explore three of their Clay Works near Treviscoe on Sunday 11th March. The training ride hosted by the South West Branch of Endurance GB was given special permission by the Fal Valley Area Manager Reg Rowse to offer two routes of 16km and 22km to local horse riders.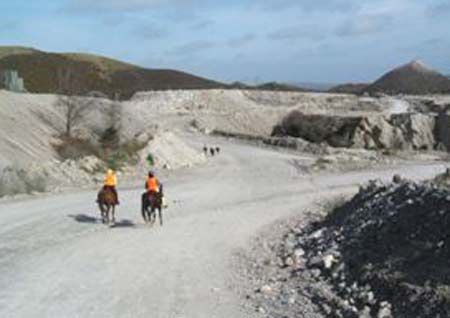 The spectacular terrain offered riders an insight into the Cornish industry which gives North Cornwall its global reputation. The course was bathed in glorious sunshine which showed off the craterlike landscape. Breathtaking views across to the coast at Newquay were appreciated by riders as they rode close to the A30 at Fraddon.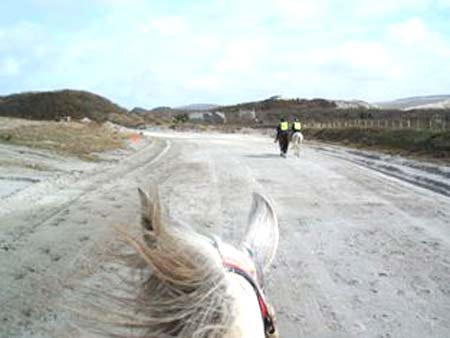 The Melbur, Virginia and Wheal Remfry clay works offered riders the opportunity to prepare for the forthcoming endurance season ahead with its undulating wide tracks followed by steep gradient. Former British Team rider Rachael Claridge commented "the terrain reminded me of the World Championship course in Dubai, the sand tracks were great for stamina training; thank you Imerys for letting us experience this piece of Cornwall." Organiser Trudy Hall said "thanks must go to Tony Martin from Imerys; he was so helpful and cooperative - and chose the route; we couldn't have done it without him".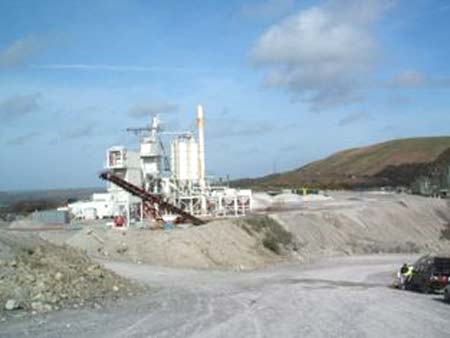 If you are interested in the sport of endurance riding why not enter the next training ride on 1st April at Ladock. Organiser Annie Strongman Tel:01726-882229 is still taking entries priced at £15 for members £20 for non-members. Or why not enter the Jigsaw Puzzle and Blue Chip St Meubred's ride on 15th and 22nd April. Please contact Charlene Derbyshire 01872-273649 and Jo Claridge 01208 821328 or log onto www.endurancegbsouthwest.com for further information